Free baby knitting patterns that you will absolutely adore. Knitting baby items is very rewarding and especially satisfyingly when you see the new bundle of joy snuggled up and looking cute in your knitwear.
Knitters love to knit for babies because everything is smaller and quicker to make. Knit baby booties, baby blankets, layettes, cardigans, sweaters and everything in between.
Make the most of all these free knitting patterns that we offer you by downloading some new baby knit projects to add to your needles now!
Table of Contents
Baby Cardigan Knitting Patterns to Love
Free cardigan knitting patterns for babies. We love this selection of gorgeous baby cardigans to download for free! Even though it is not hard to find stunning baby clothes in the stores, nothing is better than a hand knit cardigan to wrap a baby up in love! See more collections of free baby knitting patterns cardigans.
Free Knitting Pattern for Baby Booties on Two Needles and DP
Not only do baby booties make for great baby shower gifts, they are super quick and relatively easy to knit up. From the more traditional baby booties to more modern tastes, classic booties, easy garter stitch booties, felted booties for extra warmth, there is something here to suit everyone's taste. Go here for more free baby bootie knitting patterns. Some patterns are knit on straight needles while others are dps, enjoy the free patterns below!
Baby Layette knitting patterns
The classic baby layette knitting pattern is still very popular today, there are new modern patterns but the vintage baby Layette Knitting Patterns are still among some of many knitters favorites!
This lace ensemble of a jacket, pants and hat have distinct details such as ruffles and ribbon. Make this set to wear for a special occasion or for a special baby. Get the modern baby layette knitting pattern below.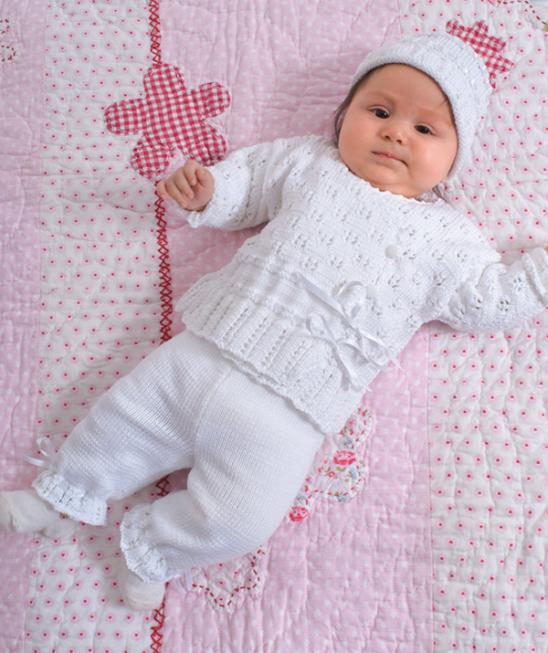 A traditional vintage Patons baby knitting pattern for a trio. Cabled sweater and two cardigan knitting patterns with cables one with a round neck and the other with a v-neck. Get the pattern.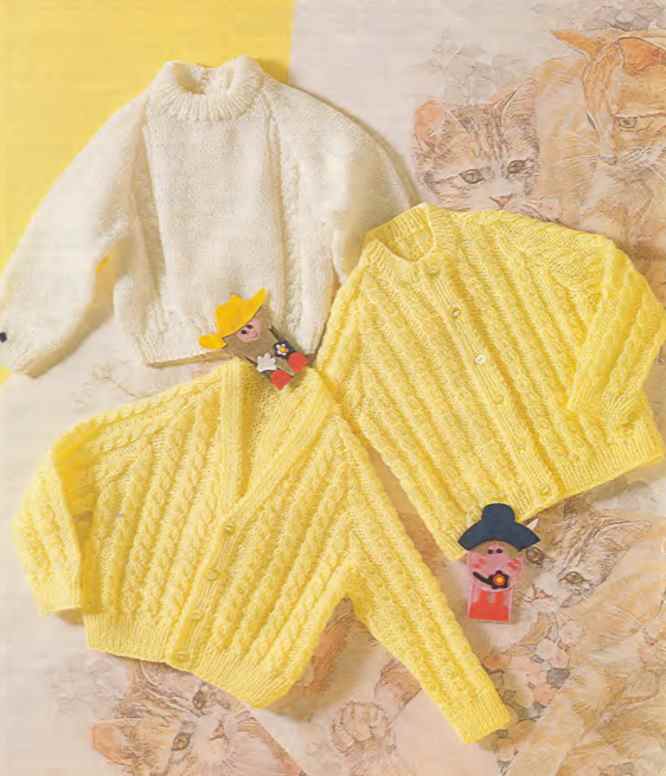 Free Modern Baby Knitting Patterns
Have a look at our selection of free modern baby knitting patterns for you to download. This collection of Patons Baby knitting patterns contains garments that are quick to knit. Quick knits for modern babies. Get the pattern.