4 Row Baby Blanket Knitting Patterns that you can save and download now. These baby blankets contain a repetition of 4 rows which makes it and easy pattern to remember but also providing enough diversity to keep you interested.
Baby blankets are a popular make with knitters, they make some of the best gifts you can give a new mother for her baby as not only do they look great, but they are extremely practical.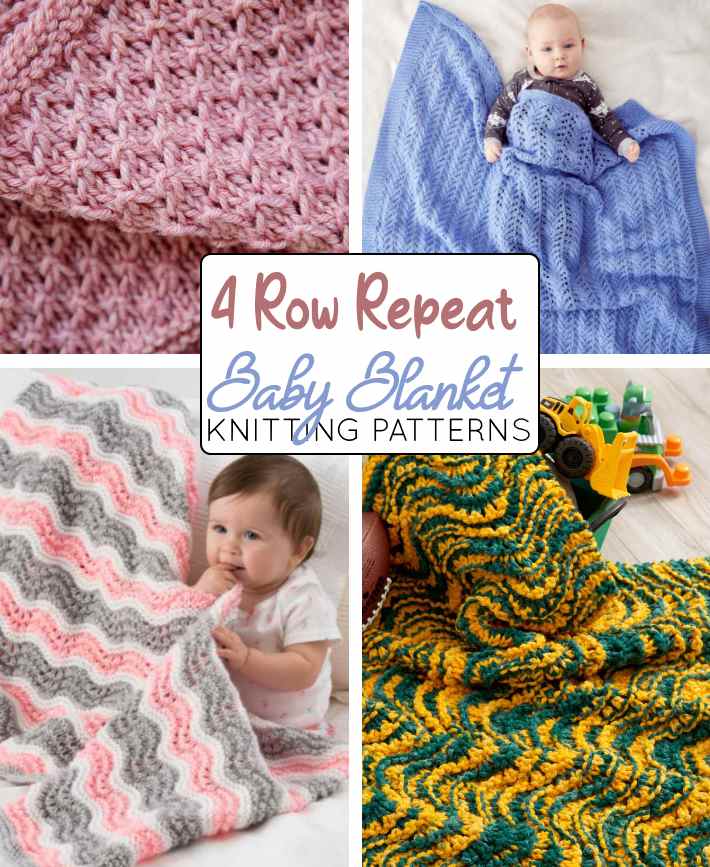 Here is a very easy to knit baby blanket using bulky yarn with a 4 row repeat. This blanket creates a pretty and tactile texture that is perfect for knitting baby blankets in and looks great in any color.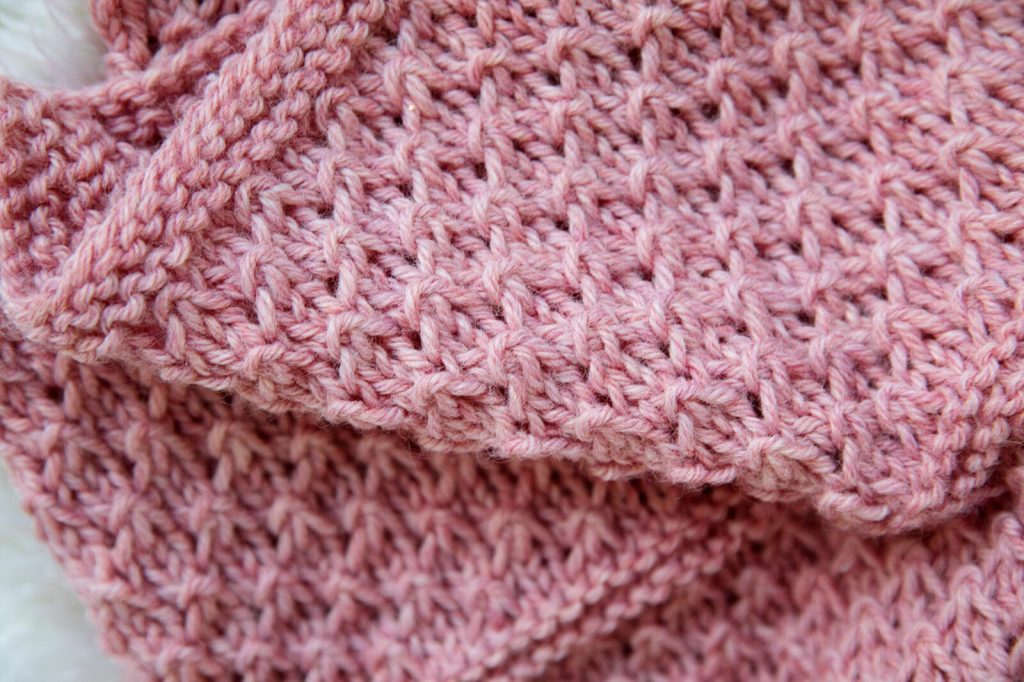 A classic feather and fan blanket with a 4 row repeat with yarn overs on the 3rd row creating this fancy ripple stitch look. This classic style can be made more modern by adding stripes in colors such as the pink, white and grey combination seen below.
4 Row Repeat Baby Blanket Knitting Patterns – Quick Knits for boys. Like the baby blanket featured above, this simple feather and lace baby blanket features yarn in bright sporty colors, perfect for boys.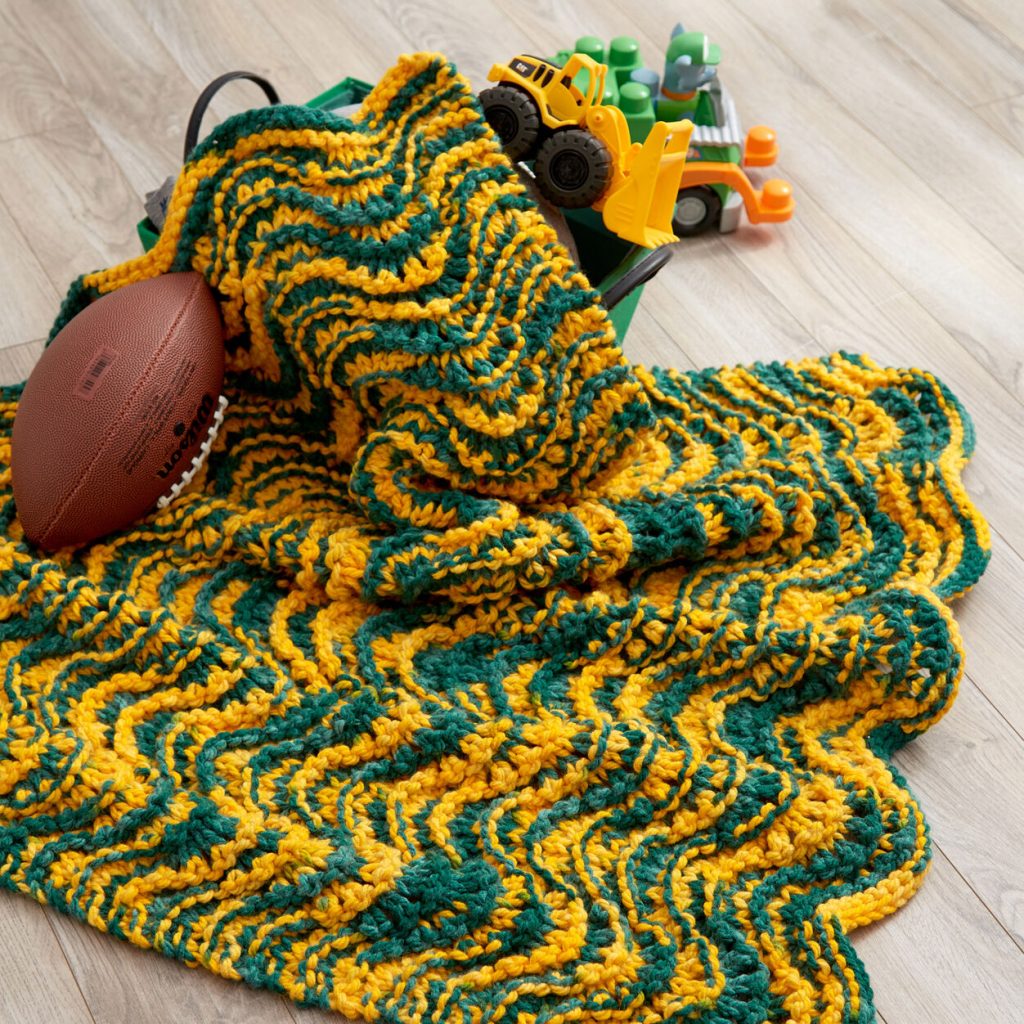 The delicate lace stitch work of this baby blanket is easier than it looks, knit over just 4 rows you can make this beautiful baby item to gift to a new bundle of joy. This blanket is just precious and this design stands the test of time being relevant now just as much as it was in past decades.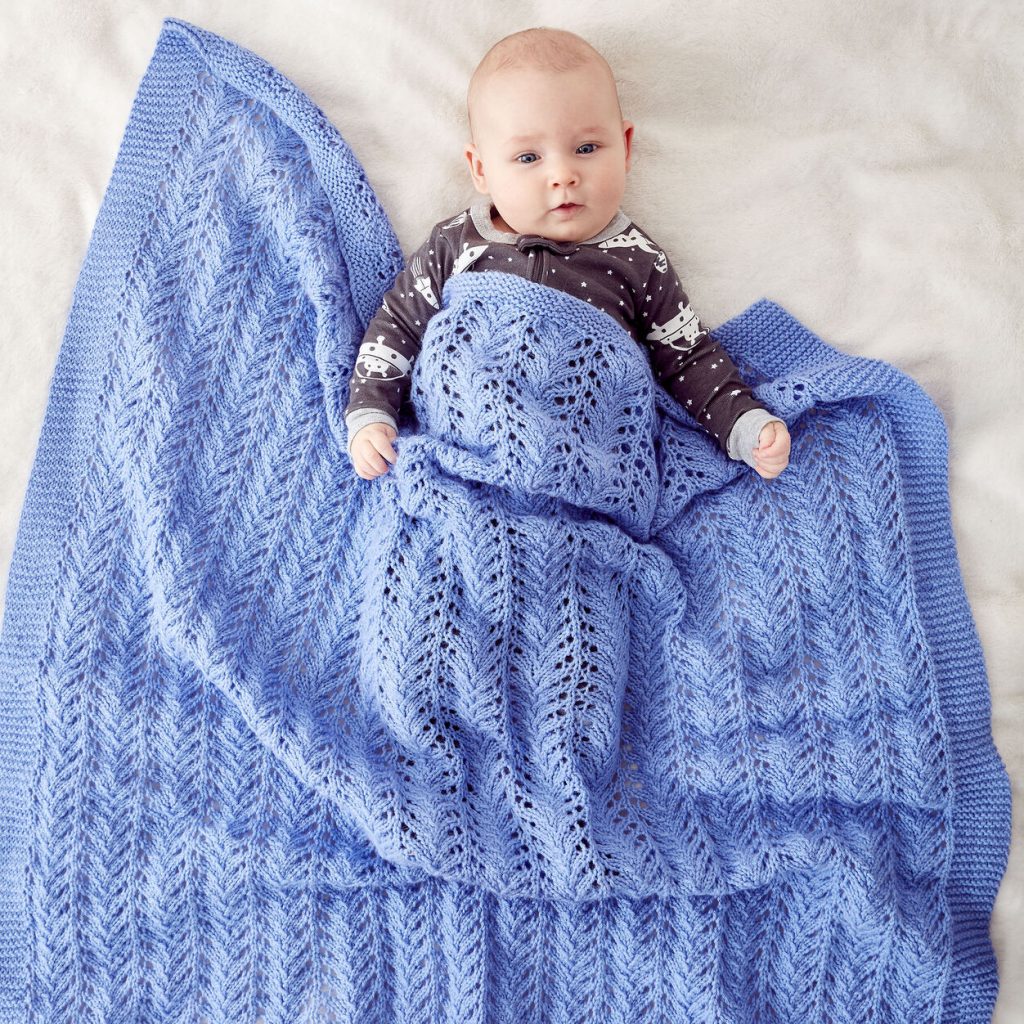 Have you knit any of these blankets before? Which one do you like best? Know of any other free knit patterns with 4 rows that you would like to add to this list, do so below in the comments section. I love to hear from fellow knitters.