Block baby patterns are a fun baby themed knit to create baby blankets that look great in a nursery and make an even greater gift for expecting mums at baby showers.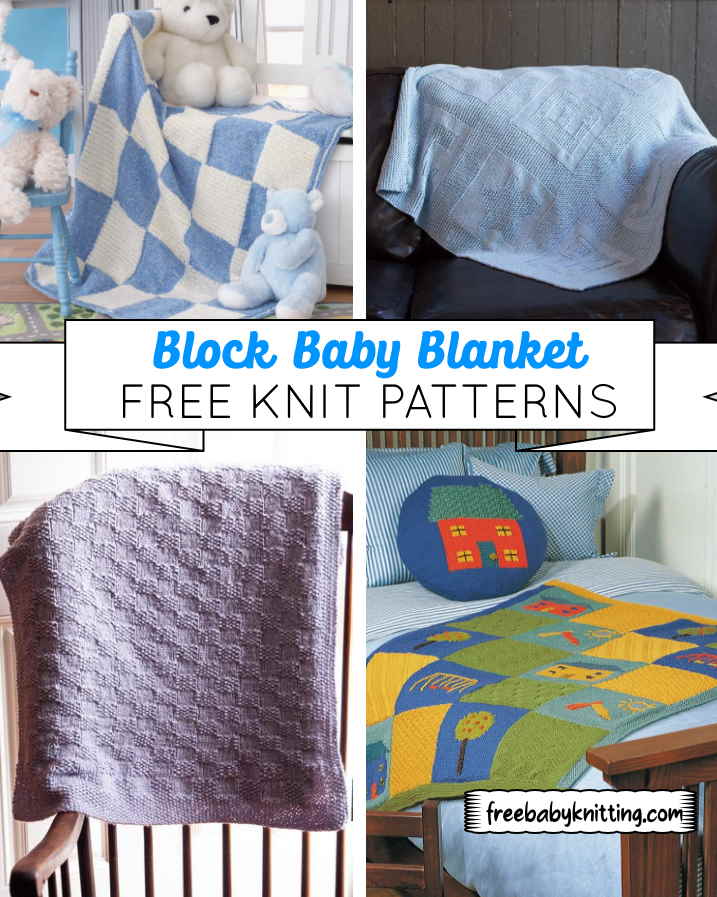 When I think of baby themed décor, my mind conjures up an image of ABC baby blocks, that is why this particular baby blanket is so perfect for nurseries. ABC Baby Blanket by Jenny Williams. "Swathed in this blanket knit with the heavenly soft Knit Picks Comfy Worsted, your little one is sure to find sweet dreams. Garter stitch borders surround 9 classic baby blocks including A, B, C, a duck, a sailboat, a heart, a star and two 4-square blocks. Easy enough for a beginner to knit, this blanket is sure to become a treasured favorite."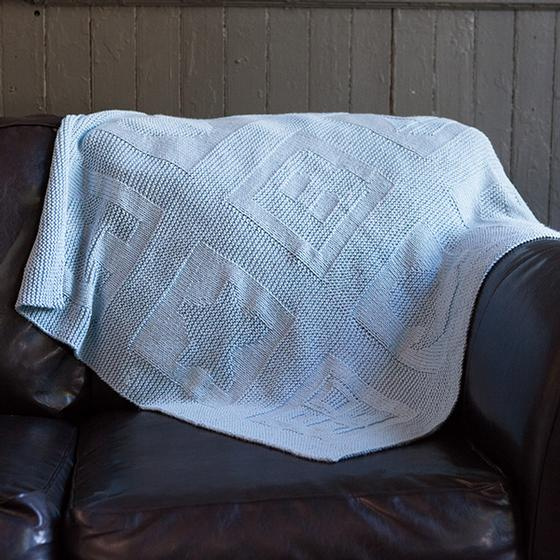 Squares Aplenty Baby Blanket by Bridget Pupillo. Very easy and quick knit, this checkered block baby knitting pattern is a great project for beginners. "This soft and simple baby blanket features alternating squares in Stockinette and Moss Stitch, with a Moss Stitch border around the edges. The blanket knits up quickly in dreamy soft Snuggle Puff yarn. This is a great project for a beginning knitter."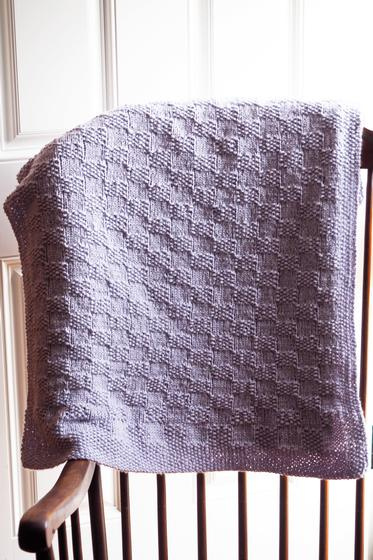 This cute baby blanket from Patons requires a bit more skill, but the result is absolutely stunning! Patons playground set includes a pattern for both a block blanket and a matching pillow. The blocks feature squares with a house, a swing, a tree and a slide.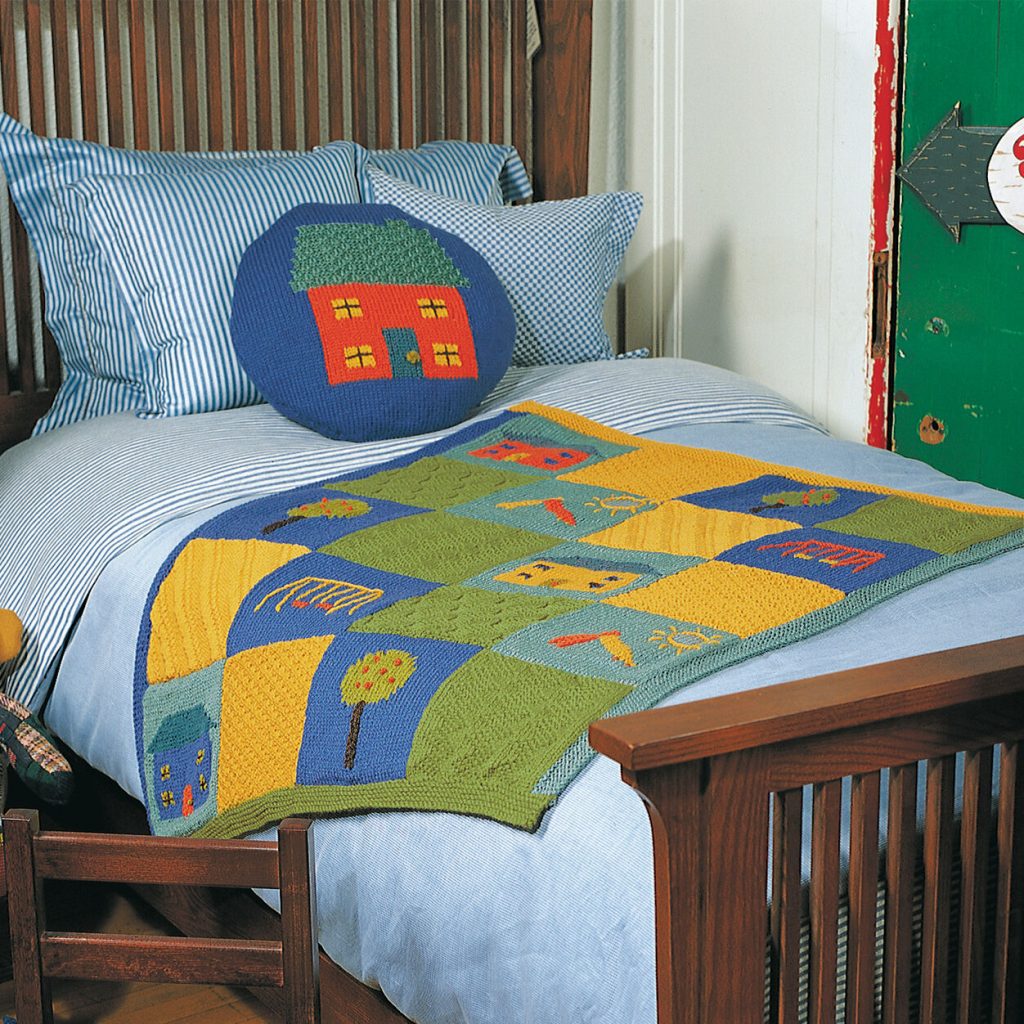 Kids love the checkerboard blanket, featuring extra texture to keep them intrigued. Choose the 2-tones you prefer for the check design, to complete a great blanket they'll simply adore.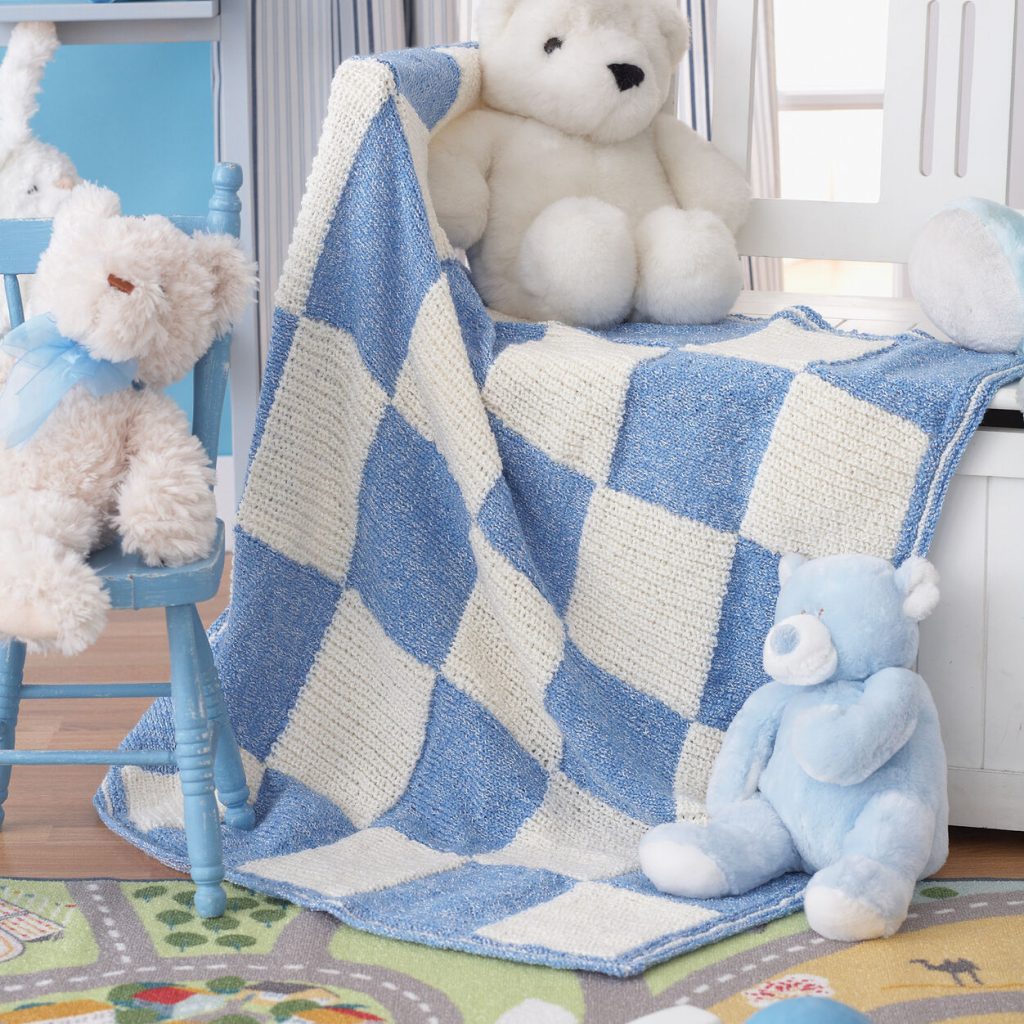 Blanket with squares with different textures, this blanket is very colorful and fun! All of the squares are 44 stitches x 56 rows. This modern baby blanket has stimulating colorblock graphic designs.