Baby Bib Knitting Patterns. For those that love to knit for babies, there is nothing more satisfying and quick to knit up like cute little baby bibs!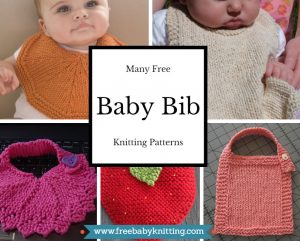 Lea's Strawberry Bib
Out of all the super cute baby bib knitting patterns this is one of our favs, so cute with it's strawberry motif.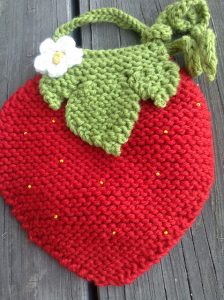 Simple Baby Bib
Easy stockinette stitch baby bib with garter stitch border.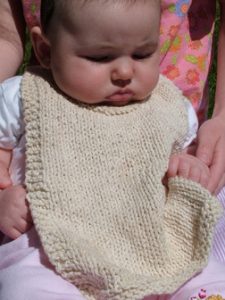 A Tail of Two Bunnies
Cute bunny themed baby big free knitting pattern!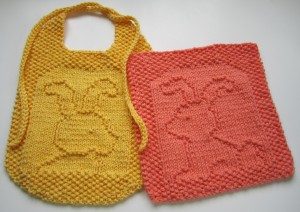 Girly Bib
Pretty lace edge girly baby bib to knit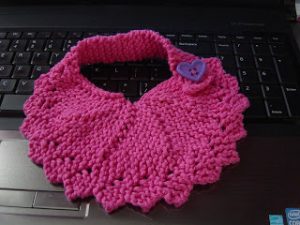 Victoria Bib
This is a sweet little quick knit, and an elegant piece…. meant to get dirty…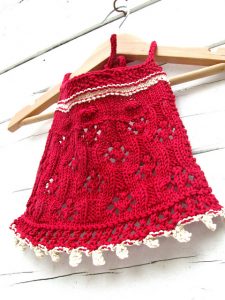 Baby Ripples
Knitted baby bib with a ripple stitch pattern.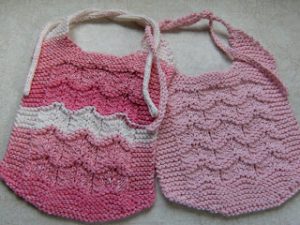 Orangelo Bib
Worked in "segments", this bib is sweet and bright, like its namesake fruit.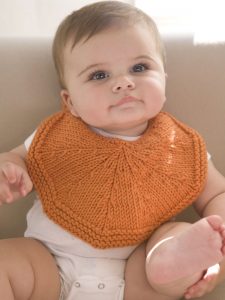 Pussy Foot Bib
Pussy foot lace stitch in this darling free baby bib knitting pattern.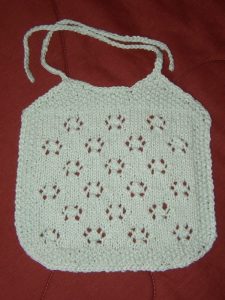 Easy Peasy Baby Bib
Simple and classic baby bib to knit.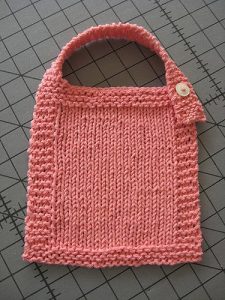 See More Free Baby Knitting Patterns:
Free Baby Knitting Patterns 4ply
25 Free Baby Knitted Booties
15 Baby Sets Knitting Patterns Free