Free Baby Washcloth Knitting Patterns. While booties, hats and cardigans make a great knitted present for a new baby, it is easy to overlook making another most useful baby item, the knitted baby washcloth! Here we have put together a few free patterns that you will not only enjoy making but will all so be deeply appreciated by new mothers!
Baby washcloths are great with picture motifs of flowers, ice cream treats, cute animals and anything else that is adorable. Alternatively  textured washcloths in lace, ribbed stitches, cables and knit and purl stitch designs also make for fantastic baby washcloths.
Most baby washcloths are made out of cotton!
Spring Tulip Dishcloth
Lacy knit dishcloth is reminiscent of tulips in spring. Lovely pattern to knit in pastels and give as gifts!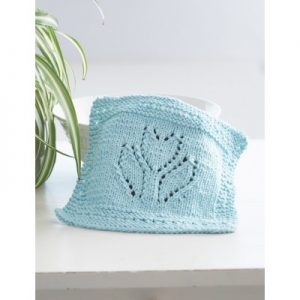 Bee Washcloth
Bee washcloth free knitting pattern, so cute!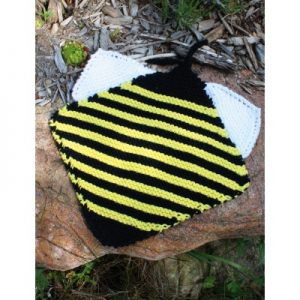 Cable in a Diamond Dishcloth
A pretty cabled texture dishcloth that would work nicely as a baby washcloth pattern from Knitting Bee.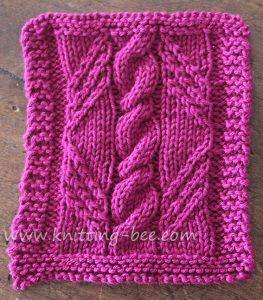 Raindrop Washcloth
Lovely raindrop knitting stitch.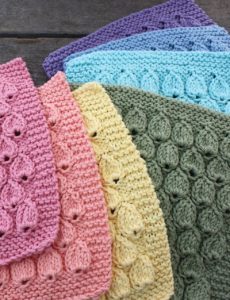 Amazing dishcloth and baby washcloth designer Down Cloverlaine has great free baby washcloth knitting patterns for you to try, here are some of your favorites!
Baby Starfish Cloth
Size: approximately 8″ X 8 ½"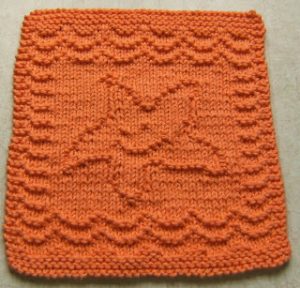 Ice Cream Cone Washcloth
Knit in pastel colors this lovely icecream washcloth, comes with a bib pattern too!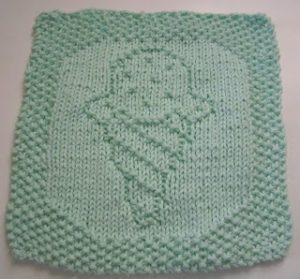 Grammy's Bib and Cloth
This is a deceptively easy pattern to knit. You slip stitches and then pick them up on the next row. The stitches form a very pretty trellis pattern.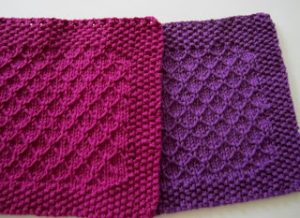 Any of the many free dishcloth knitting patterns can be used for a baby washcloths, so the possibilities are endless!