This cute booklet from Patons contains the patterns you see below and more!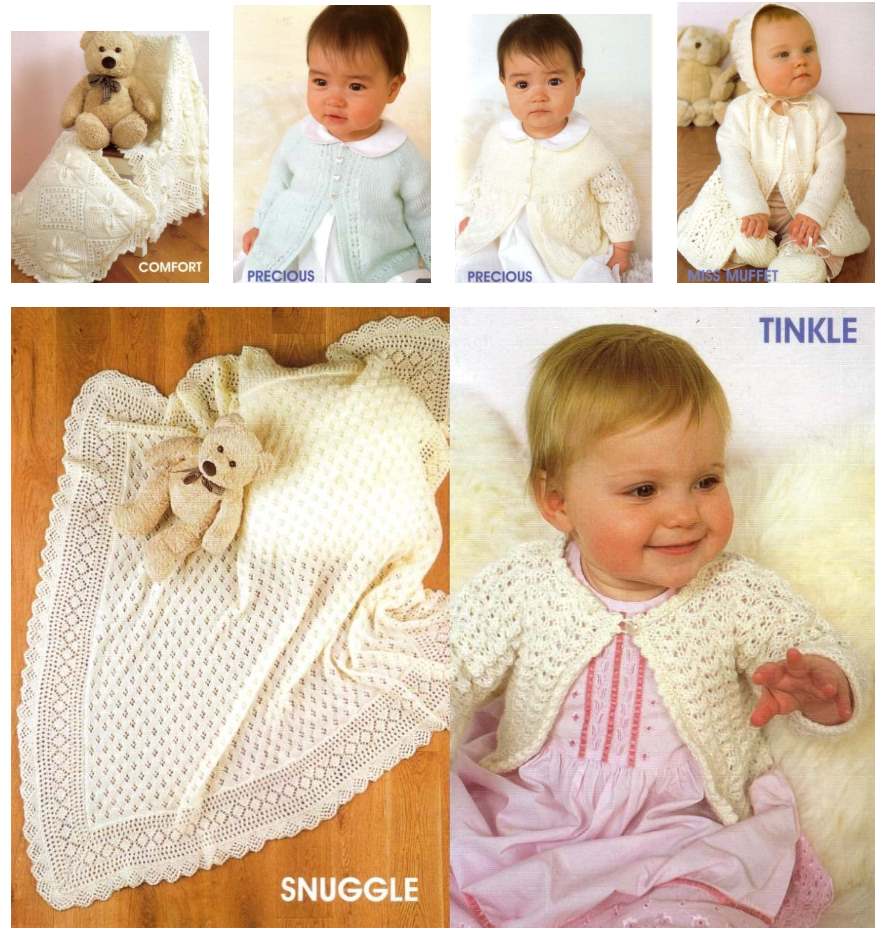 Baby knitting pattern for a lace matinee jacket and bonnet.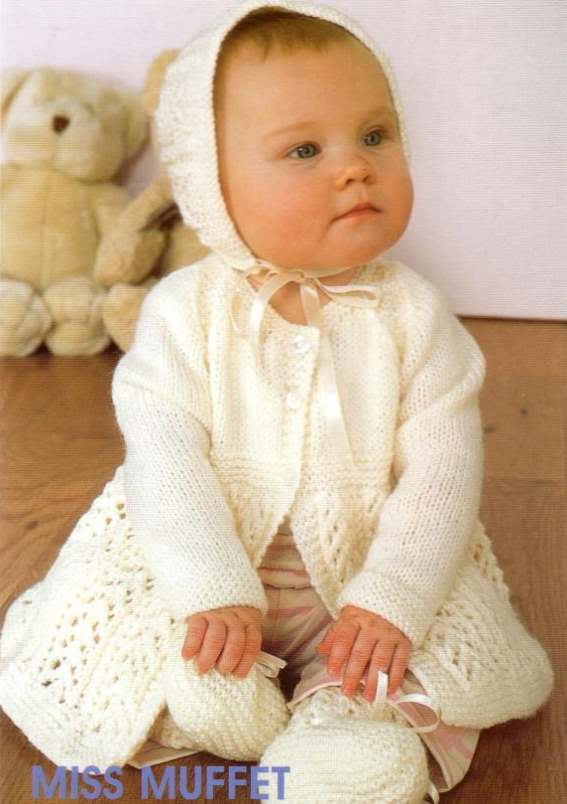 Patons baby jacket knitting pattern.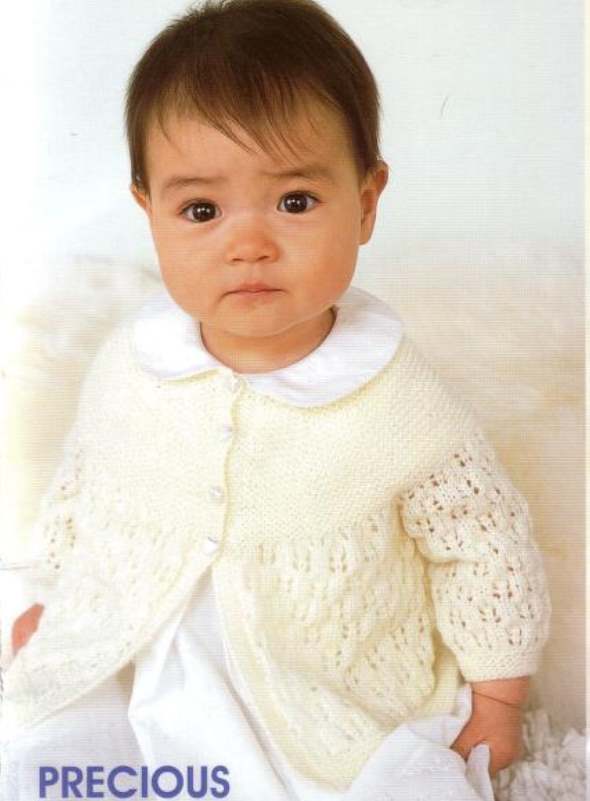 Knitting pattern for a baby cardigan from Patons.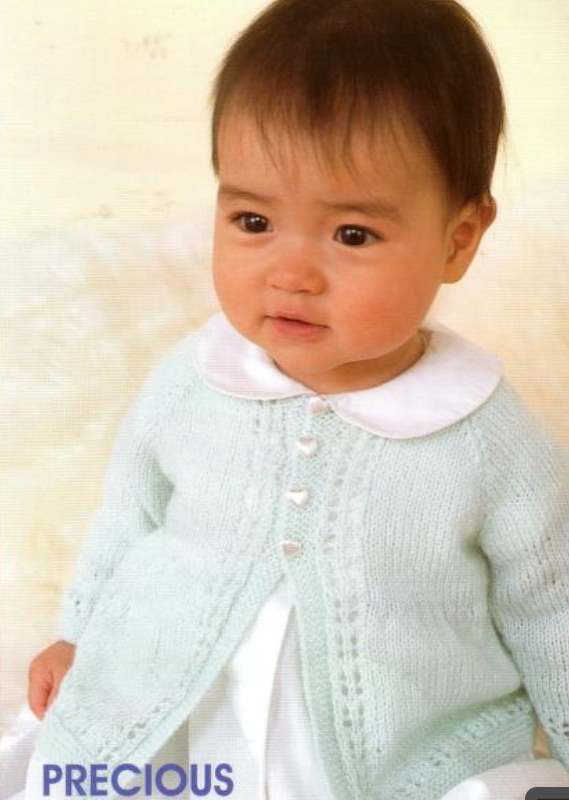 Knitting pattern for a lace baby blanket and cardigan.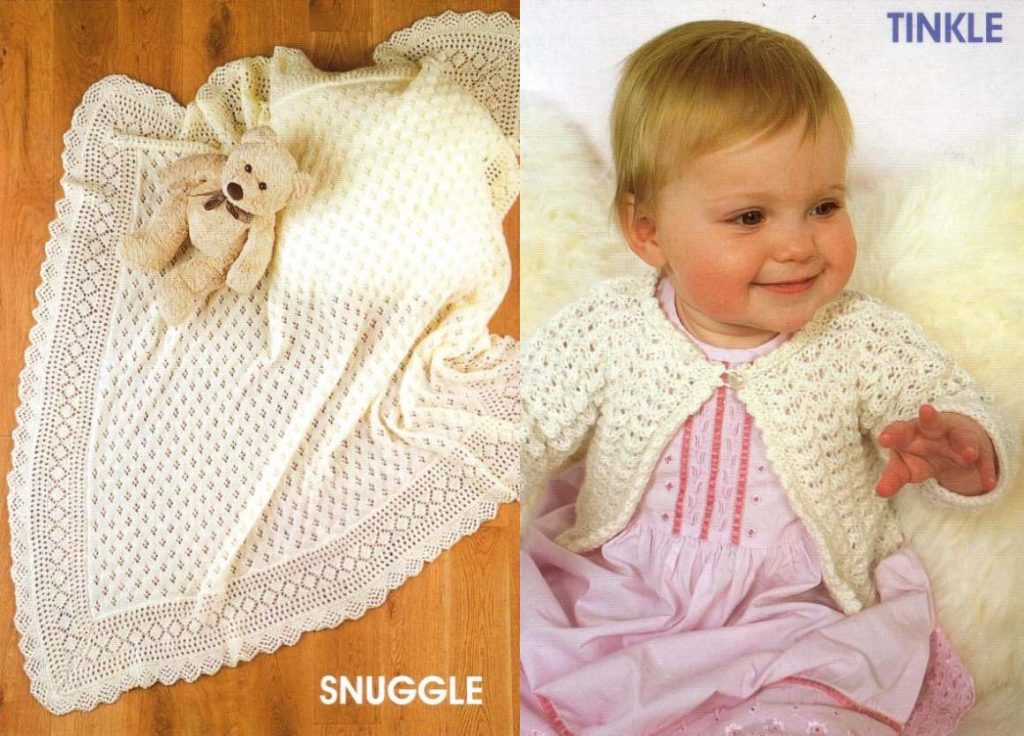 Lace and leaf baby blanket and pillow knitting pattern.