Ripple baby blanket knitting patterns that are fun to knit and have the effect of looking modern and stylish. The ripple baby afghan goes by many names, wave baby blanket knitting patterns, chevron baby blanket free knitting patterns, classic ripple afghan and zig zag baby blankets. Most use the same knitting techniques of increasing and decreasing to create that beautiful ripple effect.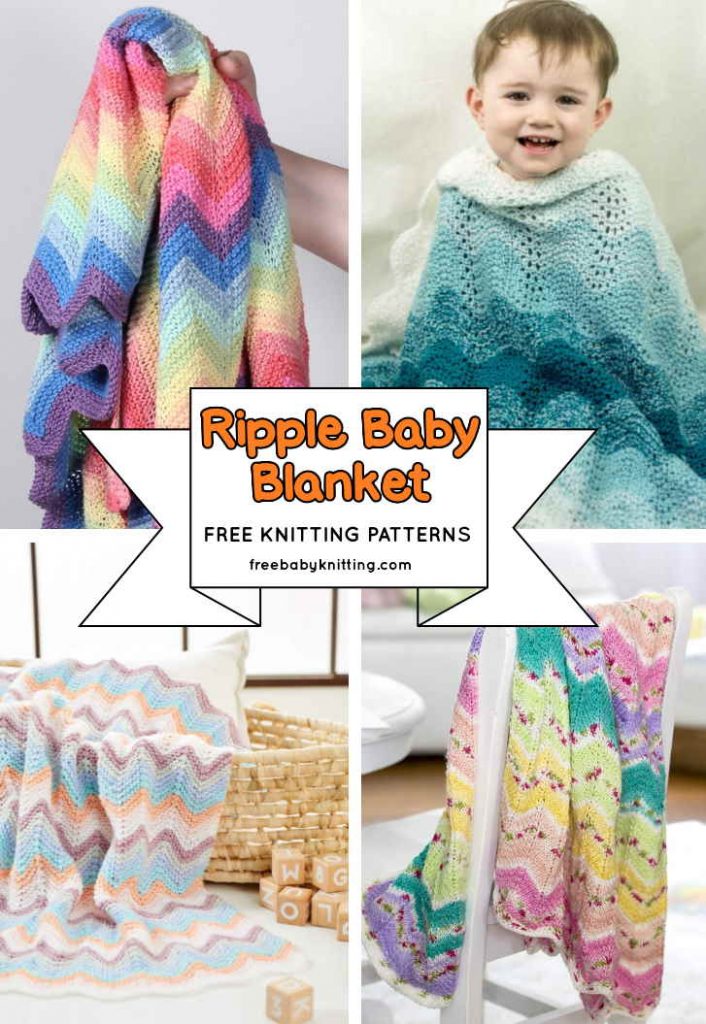 Here are some of my favorite ripple baby blanket knitting patterns that are all offered for free.
Let's begin with this super pretty garter stitch ripple baby blanket knitting pattern from Premier Yarns. Take your garter stitch to the next level with this super cute baby blanket with a modern look. Download this free pattern: here
Make something bright and colorful with this free blanket that you can download now at Ripples and Rainbows Baby Blanket. This amazing blanket from Premier Yarns features a classic ripple afghan that you can knit in fun colorful stripes to get this stunning effect.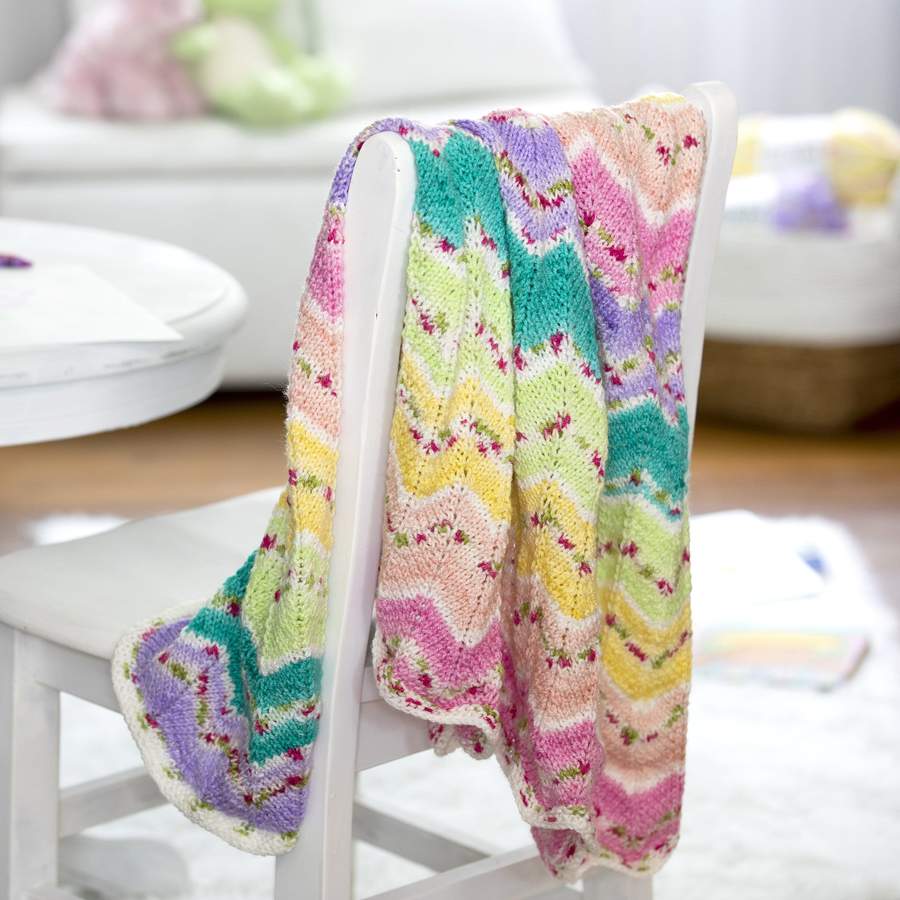 Knit a fun and colorful project. The classic rainbow blanket is now available in 10 beautiful colors. The blanket is a really fun and cosy knitting project due to the many color changes, decreases and increases. The blanket looks amazing but consists of only a few techniques. The blanket is perfect as a baby blanket. Download the free knitting pattern here.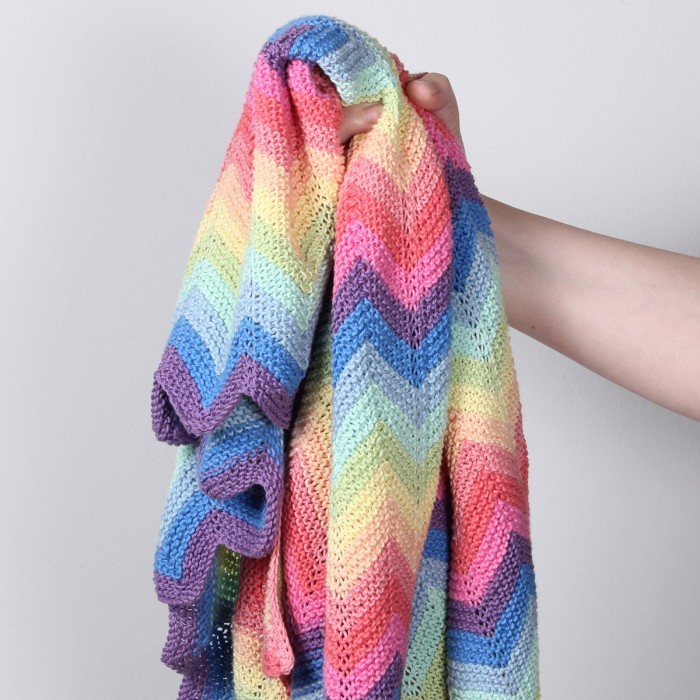 This free ripple stitch afghan pattern offered by Cascade Yarns features a classic feather and fan ripple stitch that looks amazing with a tonal shift ombre color pattern. Download this pattern here.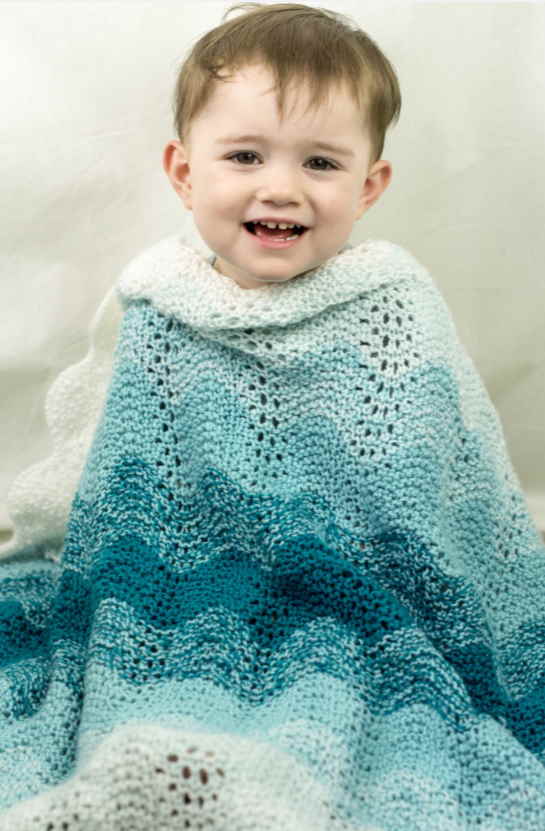 A fabulous chevron knit baby blanket from Premier Yarns, wider zig zags for bigger blocks of color that babies and mothers will love. You can find this free knitting pattern: here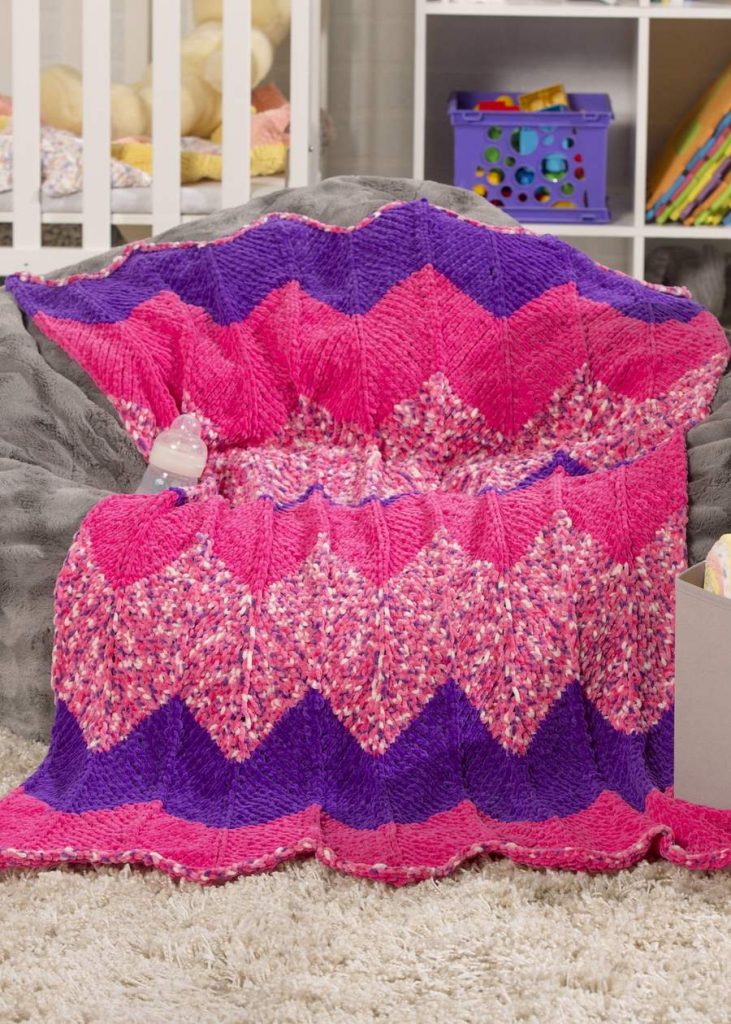 Beautiful earthy tones and small ripples feature in this blanket from Cascade Yarns. You can find this pattern here.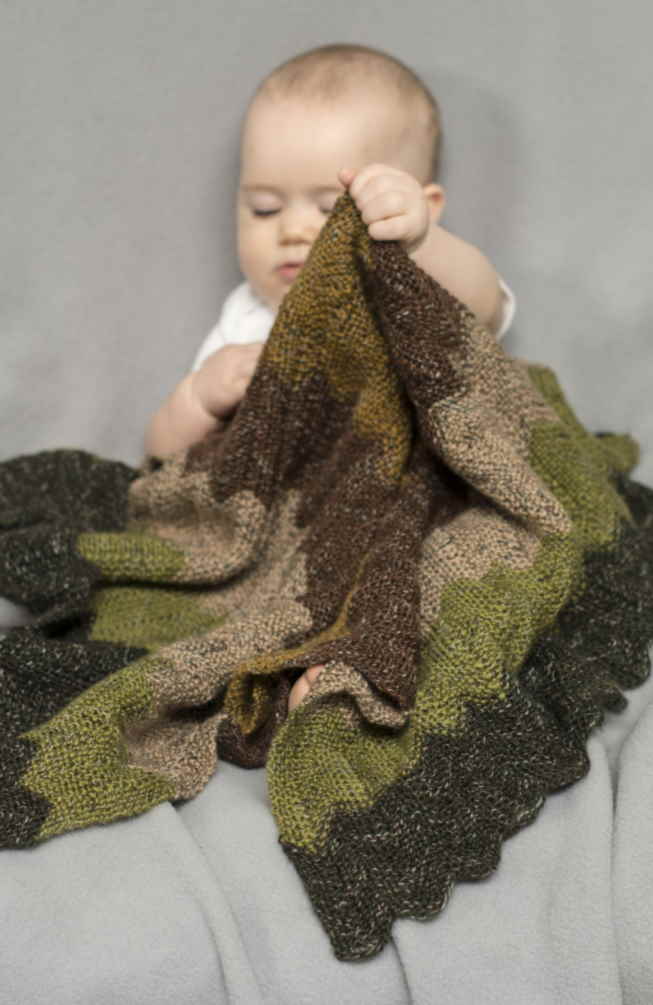 A cute two color chevron baby blanket from Universal Yarns. The Lil' Lightening Blanket is knit up in the super soft Chenille. Find the pattern here.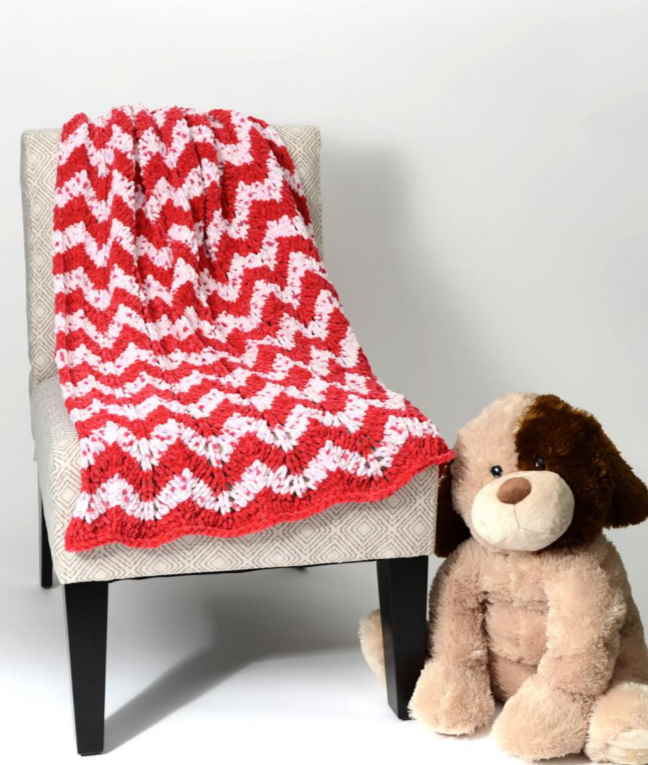 Yarn cakes are a great way to get that amazing striped effect when knitting up ripple baby blankets, we love this one from Hobbii. Free pattern here.